Our new PORAC LDF Retiree Group Coverage provides the same high quality legal defense protection that more than 100,000 actively working public safety personnel rely upon daily.*
Coverage includes:
Full civil and criminal legal coverage for acting in self-defense or defense of others
HR218/LEOSA Coverage
Qualified attorneys in all 50 states 
24/7 – 365 days emergency legal response
No out-of-pocket costs
Dedicated National Retiree Coordinator to answer all questions
No minimum enrollment required for Retiree Group Coverage
Easy enrollment process through the association
*Group membership not available for those who retired from agencies within California. California Retirees Click Here.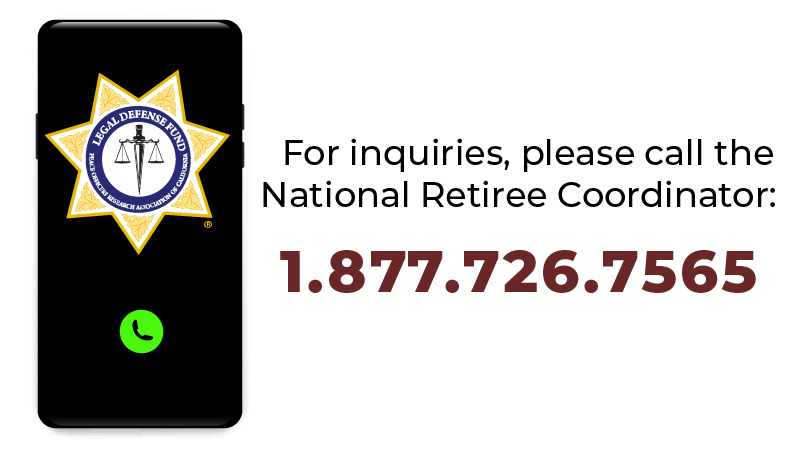 For more information, including coverage limitations and exclusions, please review the Plan Document.